An Update from Time to Change – 9 January 2020

Happy New Year from all of us at Time to Change!
We're proud that our movement has been voted one of the greatest public health achievements of the 21st century. With your help over the last decade we've made real progress in changing the way people think and act about mental health, with 5.4 million improved attitudes. Read on to find out more.
Looking to the future, Time to Talk Day 2020 is now less than a month away. Make sure you're ready to choose to talk about mental health on Thursday 6 February. If you haven't already, there's still time to order your free resource pack
---
Last chance to order your free resources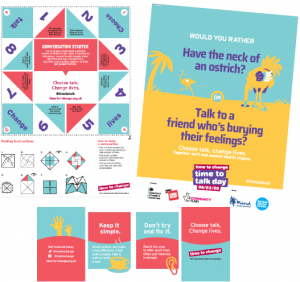 Order your Chatterbox resource pack by 20 January to get it in time for Time to Talk Day. Your Chatterbox will include everything you need to get people talking, including posters, tip cards, conversation starters and more.
---
Get chatting over a cuppa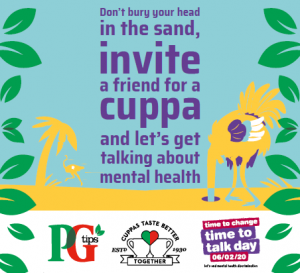 We've teamed up with PG tips to include a voucher for a free box of tea bags in every Chatterbox. Why not invite a friend for a cuppa and get talking about mental health?
---
Top 20 public health achievements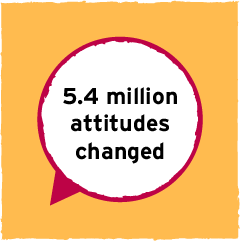 Time to Change has been voted one of the greatest public health achievements of the 21st century. The Royal Society for Public Health said: "A huge sea change in this decade has been the public's increased willingness to talk about and confront mental health – the first step on a long and necessary road to change."
---
Talking is key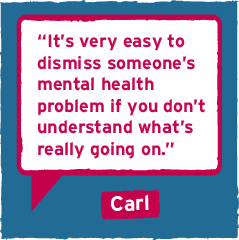 "The best way to understand other people's mental health issues is to talk it through with them."
Carl shares his experience of anxiety and depression, and highlights the importance of talking.
---

We know that talking about mental health isn't always easy. Read our tips for a good mental health conversation.
---

If you're stuck for Time to Talk Day activity ideas, download one of our conversation starter packs and get inspired.
---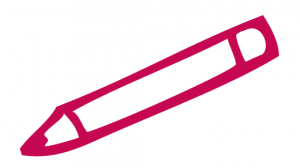 Use our two editable posters to share event details and help get more people than ever talking this Time to Talk Day