Applying for disability benefits during the coronavirus pandemic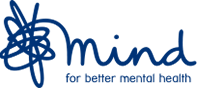 Test four of our five tests asks the UK Government to provide a financial safety net to protect people with mental health problems from falling into poverty. A crucial part of this is making benefits assessments more accessible.
Assessments can be stressful for anyone, but for those of us with mental health problems, being forced to have the wrong type of benefits assessment can be traumatic, discriminatory, and financially devastating.
Do you have experience of applying for disability benefits during the coronavirus pandemic, or can you share this email with someone who has? We're gathering evidence directly from people with mental health problems who've faced this process.
Last week, Nadia* told us about her telephone assessment:
"She just called me in the morning and I was working […] I burst into tears. I was just overwhelmed immediately. [You should at least help] people to choose what is going to not just exhaust them immediately or overwhelm them immediately, right? It becomes less intimidating because you're able to choose. A process like this doesn't have to be so horrible."
People like Nadia should be able to choose when they have their assessment, and if it is by phone, video call, on paper, or in person (when it's safe to do so). Making these changes now is even more urgent: the UK Government has announced that people already on benefits may have to face a reassessment, which could risk people losing their income during this pandemic.
We're using this evidence to call for people to be able to choose the type of assessment that's right for them. The Department of Work and Pensions has now suggested there could be a 'menu' of options in the future, and we'll keep fighting for this to include real choice for people with mental health problems.
Take care,
Nancy
*Not her real name