Disability North launches 'Ability North' project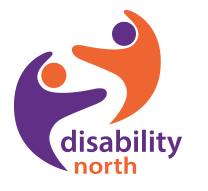 The Ability North Project offers series of free personal training programmes funded by Sport England to be provided to disabled people across the North East of England.
The aim is to provide an opportunity to help people improve their health, fitness and wellbeing whilst building confidence to continue to keep active throughout the COVID-19 pandemic and beyond. Each programme is 3 weeks in length and will be instructed by specialist trainer Jonathan Baker. The project is open to those with a wide variety of medical conditions and impairments such as:
Wheelchair users due to spinal cord injury, stroke, Cerebral Palsy and Multiple Sclerosis
Limb impairment
Learning disabilities
Mental health issues
Hearing impairment
Visual impairment
Sessions will be held at Disability North's fully accessible Dene Centre, on Mondays and Fridays between 10.00-14.30. The start date for sessions is Monday 5 October.
For more information and to apply for a space please contact Jonathan at m: 07712 289225 or email: info@motionnortheast.co.uk