Fairer Sick Pay – Mind Campaign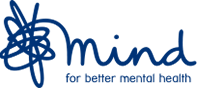 We should all be able to take time off work when we are unwell.
The sick pay system isn't working for people with mental health problems. Statutory Sick Pay (SSP) is the legal minimum employers must pay us when we're off sick. It is just £95.85 a week, and not available until your fourth day of sickness absence. This risks plunging us into poverty, leaving us with the impossible choice between taking care of our mental health or being able to pay bills or buy food.
A fairer system is possible. Earlier this year, the UK Government made legal changes so that anyone with coronavirus could access SSP immediately. They saw that making people wait risked forcing people to work when they were unwell.
We're urging the UK Government to extend its changes to SSP so that we can all take time off work when unwell, whatever our illness or condition.
Can you tweet Justin Tomlinson, the Minister in charge, to ask him to make these changes?
In March we handed in an open letter signed by thousands of you calling for reform of SSP, but we are still waiting for action.
We know the UK Government are making decisions right now about the future of sick pay. We need to make sure the Minister in charge hears from you whilst they're making these big decisions which will affect thousands of people.
We need a system where we can receive sick pay from the first day we're off sick and which matches the minimum wage.
Take care,
Nancy
P.S. If you don't have a twitter account let us know and we can send you an alternative way to have your voice heard.