Goodbye to the Headclutcher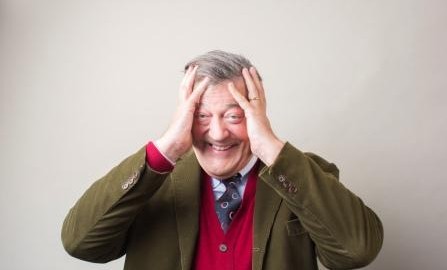 Launch of a new campaign to say 'goodbye to the headclutcher' by Time to Change.
Images are an extremely powerful way of telling a story and the photos that accompany articles in the media have a great impact. Whether the story is about recovery, treatment or scientific research, a picture of someone with their head in their hands – or the 'headclutcher' as we've come to know it – is often used alongside it. Most of the time this is not the best way to portray a story about mental health, but picture editors have told us they're stuck for alternatives.
With the backing of Mind's President Stephen Fry, we're launching the 'Get the Picture' campaign, which builds on the action taken by many mental health activists, as well as feedback from a recent survey of nearly 2000 people who said they feel the 'headclutcher' image is stigmatising.
The campaign will offer picture editors a wide selection of new images, to provide alternatives to the 'headclutcher' and other stigmatising images out there. Some images include people with experience of mental health problems, like Clare:
"I'm looking forward to seeing the outcome of our day. I hope that the shots will help to provide a better representation of the vast diversity that surrounds mental health challenges."
Hear their stories and why they decided to get involved with the campaign.