Healthwatch Newcastle Newsletter – 12 August 2020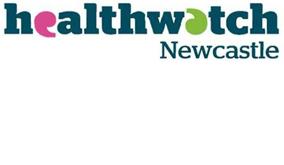 Help health and social care services recover from COVID-19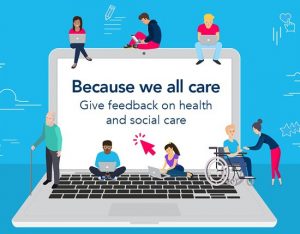 Our NHS and social care services are doing everything they can to support you and your loved ones but they need our help to know how they can improve.
New research from the Care Quality Commission and Healthwatch England shows that 57% of people in the North East say they are more likely to take steps to improve health and social care services since the outbreak of coronavirus (COVID-19).
Join our national campaign — #BecauseWeAllCare — and share your experience.
See how you can help at www.healthwatchnewcastle.org.uk/news/because-we-all-care
---
The Stars are out!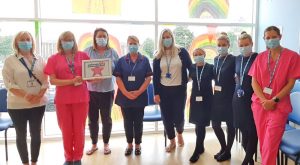 We are proud to recognise the contribution that people and organisations make to the success of social care and health services in our city. Congratulations to the following people and services, which have recently received a Healthwatch Star:
Barbara Chantler at St Anthony's Health Centre, Walker, for going above and beyond when handling calls.
Comfort House Care Home for the incredible care of residents during the COVID-19 pandemic.
Dr Owens and team at Denton Park Medical Group (pictured) for keeping patients at the core of their practice.
Mr Surash and Ward 15 at the RVI for respect and care for their patients.
The team at the Department for Infectious Diseases and Tropical Medicine at the RVI for being leaders on the frontline in dealing with COVID-19, and their compassion and outstanding support for families.
Do you know a person or a service that shines? Why not nominate them for a Healthwatch Star so they receive the recognition they deserve.
Nominate your Healthwatch Star at www.healthwatchnewcastle.org.uk/nominate-a-star
---
Update from our Volunteer and Outreach Coordinator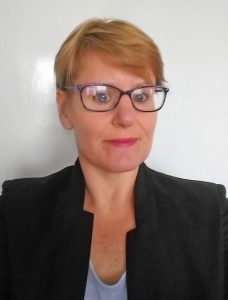 Jacqui Thompson, the Volunteer and Outreach Coordinator for Healthwatch Newcastle, has been getting to grips with her new role over the past few months while working from home.
Because all our outreach activities are currently suspended, she has been keeping in touch with our team of volunteer Champions by phone, email and regular Zoom meetings.
Read Jacqui's blog at www.healthwatchnewcastle.org.uk/news/volunteering-and-outreach
---
Join our Healthwatch Committee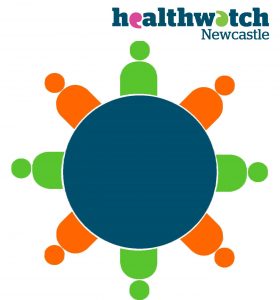 Would you like to help us fulfil our vision to be Newcastle's independent and trusted voice for outstanding social care and health services for all?
We're on the lookout for members to join our Healthwatch Committee. These are voluntary, unpaid roles although travel and carers' expenses will be covered.
If you would like to discuss becoming a Committee member, please email Cynthia Atkin, Interim Operations Manager, at cynthia@healthwatchnewcastle.org.uk
---
Listen to us!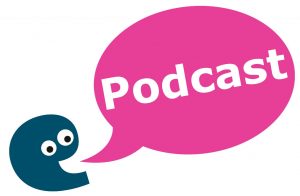 Enjoy this newsletter on the go by downloading our podcast at soundcloud.com/healthwatch-newcastle
---
Share your views on pharmacies and earn rewards!
The General Pharmaceutical Council (GPhC) is the regulator for pharmacists, pharmacy technicians and pharmacies in Great Britain. It is recruiting members of the public to join an online public panel to find out what people think about pharmacy services and the GPhC's work.
As a panel member, you will be asked to complete different online activities like completing a survey or reading a short document and answering some questions. You may occasionally be invited to take part in other activities like phone interviews or attending a focus group.
You will receive online Love2Shop voucher codes for each activity as a thank you for participating. The amount received will depend on the type of activity and how long it takes. Activities will be offered on an ad-hoc basis. Sometimes the whole panel will be asked to participate, and sometimes a random sample or a targeted group, for example, people in a particular age group.
Join the panel by first completing a survey at https://surveys.pharmacyregulation.org/s/online-public-panel
Everyone who signs up receives £5 of vouchers after completing the first activity. Survey results will be anonymous and personal data will not be shared with any other organisations. You can withdraw from the panel at any time and your data will be deleted.
If you have any questions about joining the online panel email laura.oakley@pharmacyregulation.org
Flu vaccination: who should have it?
Every year, the NHS prepares for the unpredictability of flu. Flu is unpleasant but most healthy people usually recover within a week.
However, there is a particular risk of severe illness for some people. Vaccination offers the best protection. The list of those recommended to have the flu vaccine has been updated to include:
The main carer of an older or disabled person
A household contact of someone on the Shielded Patients List for COVID-19
A child aged 2 to 11 years old on 31 August 2020
Find out more at www.gov.uk/government/collections/annual-flu-programme