Healthwatch Newcastle Newsletter – 19 January 2021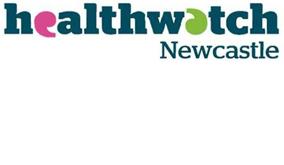 We're on Soundcloud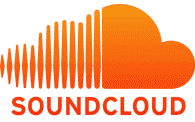 Enjoy this newsletter on the go by downloading our podcast at soundcloud.com/healthwatch-newcastle
---
Stars in their eyes!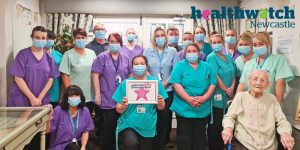 We are proud to recognise the contribution that people and organisations make to the success of social care and health services in our city. Congratulations to the following people and services, which have recently received a Healthwatch Star:
Heaton Road Surgery reception staff for always being very helpful and caring and a very professional team.
Cristina Maria Luca at Moorfield House, Gosforth for her positive outlook and attention to detail with PPE, protecting staff, residents and families and playing a huge part in keeping the care home COVID-free.
Newcastle's District Nurses for continuing to deliver excellent care in extremely challenging and stressful situations during the COVID-19 pandemic.
Whorlton Grange Care Home (pictured) for putting the safety of residents and their comfort and wellbeing first during the COVID-19 pandemic and lockdown (find out more at https://tinyurl.com/yyxrroun)
Do you know a person or a service that shines? Nominate them for a Healthwatch Star so they receive the recognition they deserve.
Nominate your Healthwatch Star at www.healthwatchnewcastle.org.uk/nominate-a-star
---
Help us to help you!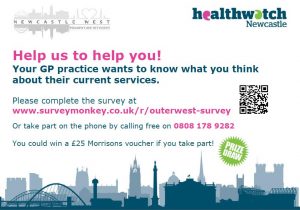 Are you a patient at any of these GP surgeries in outer west Newcastle?
Denton Park Medical Group
Denton Turret Medical Centre
Newburn Surgery
Parkway Medical Group
Throckley Primary Care Centre
Westerhope Medical Group  
They are working together and want to hear what you think about their services.
If you're a patient of one of these GP practices, please complete this survey www.surveymonkey.co.uk/r/outerwest-survey (by Friday 12 February).
You can enter a prize draw to win one of ten Morrisons £25 vouchers.
Anyone who doesn't have internet access can call Freephone 0808 178 9282 and someone will help you complete the survey over the phone.
---
Update from Jacqui, our Outreach and Volunteer Coordinator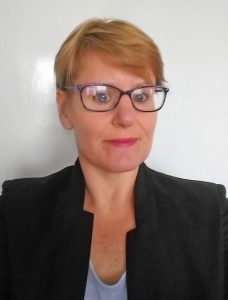 "2021 has started much the same way as 2020 ended, unsure what the future will bring and everything is still on hold. It can get very frustrating but I'm constantly exploring new ideas and ways of working.
We continue to arrange regular meetings with volunteers to discuss current Healthwatch work, trends and things they may want to get involved with. Some volunteers are continuing to provide admin support for ongoing tasks.
Our main focus continues to be the 'Because we all care' survey. Volunteers are promoting this in their communities and networks. If you haven't already done so, please think about telling us your experiences of local services at https://tinyurl.com/because2021.
At each of our regular volunteer meetings, we always check in with volunteers to see how they are and to gather any personal experiences of using health and social care services. They are reporting a mixed picture, with some people being very satisfied with the way services are running. Others have had a delay in ongoing treatment and are finding things quite frustrating."
Read more at https://tinyurl.com/HWNvol-update
---
Children and young people's access to local health services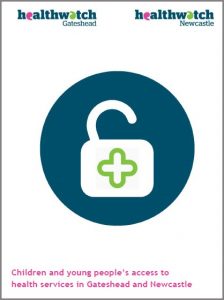 We recently completed a piece of work on children and young people's access to health services as a follow up to our 'Don't box me in' report (https://tinyurl.com/y4f2gcjc) to see if and how, things might have changed since the report was published.
We decided to avoid structured questions and gather more qualitative data by focussing on conversations with young people and their parents or carers through online focus groups, one-to-one phone calls, email, text and WhatsApp. We gathered 73 experiences of accessing health services (38 young people, 35 parents or carers). The results were analysed into themes based on service type and sent to local commissioners and service providers. The key themes identified were access to services, staff attitude, cost and treatment and care.
Read the report at https://tinyurl.com/yyh7rsnt
---
'Healthwatch Participation in Practice'
We launched the pilot of our 'Healthwatch Participation in Practice' award, a best practice award for GP patient participation groups, in September 2019.
Twelve GP practices and their patient participation groups (PPGs) across Newcastle and Gateshead signed up to take part and, over the past sixteen months, we have supported them to become more effective.
COVID-19 meant we had to put all face-to-face pilot activities on hold, but we continued to offer online and telephone support to participants. In summer 2020 Newcastle Medical Centre was the first practice to complete the award — with distinction.
The challenges of the pandemic resulting in several practices having to withdraw from the pilot. To date, two practices from Gateshead have also achieved the award: Birtley Medical Group and Oxford Terrace And Rawling Road Medical Group. Congratulations to all involved in what has proved challenging times due to the coronavirus.
Read more at https://tinyurl.com/y4p4x2wy
---
Other news
Coronavirus restrictions in England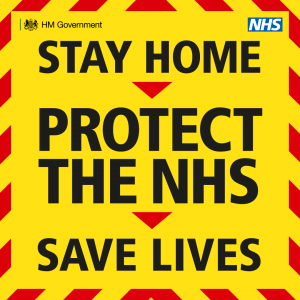 A rise in coronavirus infections means everyone in England must stay at home except for a handful of permitted reasons. These include shopping for basic necessities, for you or a vulnerable person, working (if you can't reasonably do so from home) and exercising.
Find out what it means to you at www.gov.uk/guidance/national-lockdown-stay-at-home
If you are clinically extremely vulnerable you're advised to begin shielding again and will receive a letter about what this means for you. If you live in Newcastle, Newcastle City Council's Welfare and Wellbeing Team can also help.
Request support online at https://tinyurl.com/y3kuhu6e or call the helpline on 0800 170 7001.
Domestic abuse? Ask for ANI
'Ask for ANI' is a codeword scheme to help those affected by domestic abuse to access emergency support. Use the codeword 'ANI' (Action Needed Immediately) in pharmacies to let staff know you require an emergency police response or help to contact a helpline or specialist support service.
People will be taken to a consultation room.  If emergency help is not required, the staff member will assist them to contact local services, the national domestic abuse helpline or police via 101.
The scheme is initially available through the 2,300 Boots stores across the UK as well as 255 independent pharmacies. There will be an on-going sign-up process open to all pharmacies.
Participating pharmacies will display posters in their window and around the shop to let customers know that they can approach their staff to seek help.
Read more at https://tinyurl.com/yxaa3oto
Safeguarding adults in Newcastle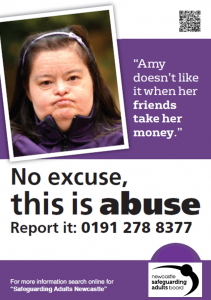 Safeguarding adults means protecting adults with care and support needs from abuse and neglect. Adults with care and support needs might be less able to protect themselves from harm. That is why extra protection through safeguarding adults procedures is important for these people.
Sadly, vulnerable people are particularly at risk during this difficult time. Abuse and neglect can take many forms. Currently, there is particularly concern about domestic abuse, self-neglect, financial abuse (including scams) and exploitation. Factors such as carer stress, poverty, social isolation, poorer mental health, and reduced professional contact can potentially increase the risk of abuse and neglect.
Read more at www.healthwatchnewcastle.org.uk/safeguarding-adults-in-newcastle
NHS 111 BSL service for people who are D/deaf or have hearing loss
The NHS 111 British Sign Language (BSL) service is free and accessible for people who are D/deaf or have hearing loss. NHS 111 can help if you have an urgent medical problem and you're not sure what to do.
Use the NHS 111 BSL interpreter service at www.interpreternow.co.uk/nhs111 (you can also call 18001 111 on a textphone or use Typetalk).
In an emergency use the 999 emergency text service. You MUST register your phone to use this service:
Write an SMS text which says 'register' and send it to 999.
They will reply with a message telling you more about the service.
When you have read their message reply with 'yes'.
Videos for people with learning disabilities and parent and carers
Surrey and Borders Partnership NHS Trust has created several videos, aimed at helping people with learning disabilities understand the rules and restrictions in place due to COVID-19. Some of the videos have tips on dealing with anxiety that may be helpful to the wider community too.
Explaining social distancing for people with learning disabilities
This video is for people with learning disabilities to help them understand social distancing and what two metres looks like https://youtu.be/VcP7JeFOARc
Making friends with your face mask
This video will help people with learning disabilities understand why wearing a face mask correctly is important, how to find a face mask that suits them and how to get used to wearing it https://youtu.be/JktalrbL3T4
 
Supporting a person with a learning disability to wear a face covering
This video is for family members or carers of people with learning disabilities to help them understand why wearing a face covering is important, how to find a face covering that suits the person they support and how to help them get used to wearing it https://youtu.be/nYf6Gt7C08A
Five things to do when feeling anxious
This video is for people with learning disabilities to help understand what to do when they are feeling anxious or worried. This is the second in a series of videos that explain anxiety and give some practical ways of helping with anxiety https://youtu.be/NOmXmNNPJ0s
Printing this newsletter
We're currently unable to provide paper copies of this newsletter. If you would like a version you can print out yourself, you can find copies of all our recent newsletters at www.healthwatchnewcastle.org.uk/about-us/resources