#iwill Unfold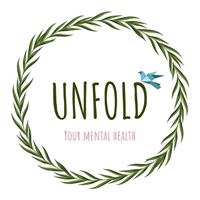 #iwill Unfold is a mental health campaign that uses online and offline media to engage individuals and groups into a conversation about positive mental health, based on the concept of unfolding feelings and thoughts.
The steering group decided to create a website and social media channels as a means of sharing people's mental health experiences, plus information about local support groups and relevant articles. They also decided to use the art of origami and the physical act of folding and unfolding as a symbol of the #iwill Unfold campaign and its messages.
To date, the group have folded over 100 pieces of origami, which have all been branded with their nature-inspired logo design and social media tags. When unfolded, each piece of origami has a hand-written positive message which aims to help people 'unfold' their own mental health. These pieces of origami will be delivered to organisations, groups, public spaces and services all over North Tyneside, encouraging local people to access the #iwill Unfold website and social media channels and to share how they 'unfold' with others.
Visit www.iwillunfold.com or Facebook for more information about the campaign.
Read about VODA's #iwill Week Case Study: Hannah Gray here.