Mind Campaigns on Welfare and Benefits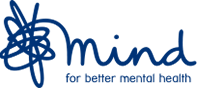 You may have heard that last week Amber Rudd was appointed as the new Work and Pensions Secretary.
The person in that role has the power to make a huge difference to the lives of people with mental health problems. Whether it's the roll-out of Universal Credit or problems with PIP, we know that right now the benefits system isn't working as it should for many of us, and that too often we're left without the support we need.
But the Government has the choice to change that. And we'll be continuing our work to ensure sure that the welfare system works for those of us with mental health problems.
We know that we need a fairer benefits system that better understands and supports those of us with mental health problems to live full and independent lives. We won't stop until we get there.
You can find out more information about our campaigns on welfare and benefits here.
Take care,
Charlotte
Mind Policy & Campaigns
P.S. If you need advice or support with a benefits issue, then you can find some places to turn to here.