Mind Mail: What has the impact of coronavirus been on mental health?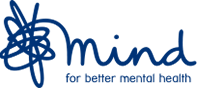 "I worry that many people will be traumatised and fall through the cracks."
Adult survey participant
Following the survey we ran earlier in the year, we heard from almost 12,000 people about the ongoing impact of the pandemic on their mental health. Thank you so much to those of you who filled in the survey or told us your story in your own words. This important research will help us better understand your experiences and fight for what matters to you. It also gives us clear evidence to shape effective mental health services for the future.
A special thanks to Anisah, Blake and Maccartney, who spoke to us about their experience of the past year, how they've coped, and what they hope to see in their futures. You can watch the video and read some more of our findings on our website.
Our research shows that we have to ensure the pandemic's after-effects don't make life worse for people who were disadvantaged before it even started, and that people can access the right support that caters to new and complex needs. We want this research to change lives. That's why we're using it as evidence to shape services and fight for what you care about.
If you're finding things tough right now, you're not alone. We're here to provide information and support. Visit our coronavirus hub, or you can use our get help now tool.
Take care,
Candy at Mind