Zoe, Mind Campaigner: Young People Demand Change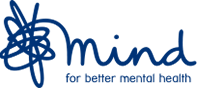 Hi
School days – the best days of our lives. So why are kids in classrooms across the country having their school days ruined due to negative treatment of students with mental health problems? That was my experience and unfortunately I was not an exception to the rule. My school did not have the training to deal with mental health problems.
From the pastoral team telling me that they "could do nothing to help me" to a senior member of staff shouting at me to "breathe" during a panic attack. The lack of education for both staff and students on mental health was evident in their discriminatory actions towards me.
Being on the Steering Group for the inquiry report has opened my eyes to so many more flaws in the system
In my role, I hope that I have used my own lived experience and the courageous stories of other people with negative experiences to help create a report and recommendations to the UK Government that accurately display the reality of mental health within schools and that the young people of today are being failed by the system.
Myself and the other steering group members have been involved the whole way through the researching and writing of the report. Lived experience is so fundamental in creating change that matters – it will never be challenged by something you can just learn from a textbook.
There are so many issues within the mental health system. While we need to look at a whole school approach to mental health, we have to look at the lack of treatment options catered to individual needs. We can't let the UK Government shy away from this any longer.
Thanks so much,
Zoe
Young People Steering Group Member