Mind – personal experiences of the cost of living crisis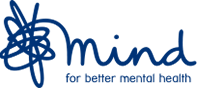 Content warning: This email contains quotes from people about their experiences of the cost of living crisis, which some may find upsetting.
Hi
Last week we asked you to answer some questions to help us send a Christmas message to the UK government. Over 500 of you shared your personal experiences of the cost of living crisis, and what it would mean for you if the UK government provided extra support right now. Thank you.
Hundreds of you told us your financial situation is making you feel stressed and worried. Lots of you said this is making your mental health worse, and for some of you your physical health is suffering too. Carl told us "It is adding to anxiety right now, but I'm really terrified about the future."
Many of you shared why an urgent increase in benefits from the UK government is so important. Mark said "They should be raising the benefits starting now, instead of waiting for the next tax year. They also should give more additional help, in a timely and consistent manner, to everyone struggling, to make up for the hardship people are going through and will keep going through."
We also asked what this extra support from the UK government would mean to you right now. Many of you talked about your mental health improving, of feeling relief, and of being able to heat your homes and feed your families.
For Lisa "It would change everything and it would mean the world to me right now. Mostly I would be able to eat and feed my family more and we would be able to be more comfortable in a warm home." And David said "It would help to stop my wife's mental health spiralling."
If you are struggling with money and mental health, you might find our information page helpful. Here, you can find out more about organising your finances, claiming benefits when you have a mental health problem, dealing with services, and looking after your mental health when you're worried about money.
Read our money and mental health advice
The survey is now closed. Next week, we will be taking your responses to the UK government to show the difference they can make if they take action this winter.
Take care,
Sorsha