Mind Report 'Trying to Connect'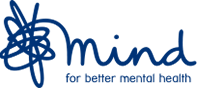 Earlier this year, over 1,900 of you told us about your experiences of getting mental health support from the NHS by phone or online. Thank you to everyone who shared their experiences so openly and made this report possible.
Phone and online support has really worked for many of us. And many have told us they don't want services to go back to how they were run before.
But for some of us, it hasn't worked. In fact, some people told us it made their mental health worse.
We might not have the technology, Wi-Fi or confidence to use services in this way. Even for those of us able to use the technology, using services by phone or online may not work for us. We might fear being overheard by family members or housemates. Or we might not feel able to connect with someone through a computer screen.
You can read more about the findings of our report, 'Trying to connect', on our website.
At Mind we have been campaigning for years for more say over how we are treated for our mental health problems. Now more than ever people need choice in how they receive these services too. Whether face to face, by phone, or online or a combination. Delivering services by phone or online cannot be seen as a simple answer for overstretched mental health services.
We'll use what you've told us to push for choice, so everyone can get mental health support in the way they need it.
Thank you.
Take care,
Moya