New NHS 'HowFit Plan' launched across Gateshead, Newcastle and North Tyneside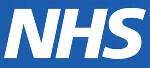 Over 317,000 households across Gateshead, Newcastle and North Tyneside will have the new HowFit (Home Wellbeing and Fitness) Plan instructional leaflet delivered to their homes free of charge in October. The Plan is designed to help people improve their fitness and health during the COVID-19 pandemic.
With the aid of a brand new website, HowFit encourages users of any ability, from chair based to fairly fit, to undertake a plan of simple exercises that can be carried out at home without the need for any special equipment.
The programme has been created by local Consultant Physician, Dr Steve Parry, in partnership with NHS North Tyneside Clinical Commissioning Group (CCG) and NHS Newcastle Gateshead CCG.
More information can be found on the HowFit website at www.howfittoday.co.uk