Read about the impact of Statutory Sick Pay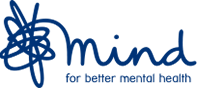 Hopefully you'll have seen our recent emails introducing our work on Statutory Sick Pay – a key part of our all-new campaign on mental health and employment. For those who are eligible, the current minimum rate an employer can pay an employee who is off sick is £94.25 a week. That's far too low for people to live on.
But don't just take our word for it. Many of you have told us about your experiences of receiving Statutory Sick Pay and the effects of such a drop in income, and we'd like to thank you for sharing your stories with us. You're going to help us fight for a better rate of sick pay.
Jenny's story highlighted many of the reasons why the current rate of sick pay just is not working for those of us with mental health problems.
---
"This financial trouble caused by Statutory Sick Pay wasn't just a drop in pay, it was the difference between being evicted or not, between eating or not. It had a HUGE impact on my mental health. I've never felt so trapped in my whole life." – Jenny, 2019
---
You can read more about Jenny's story in her blog on our website