Share your experience of accessing remote mental health services during the pandemic with Mind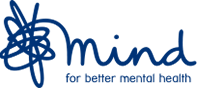 My name is Amy, and I'm a Community Activist with Mind. Last week I wrote to you to share my own experience of accessing remote mental health services during the pandemic.
Now I have a favour to ask of you – can you share your own experience with Mind?
Many of you will know that since the pandemic, the NHS is giving a lot more of its support by telephone or online, rather than face-to-face. For me that meant having counselling and Cognitive Behavioural Therapy (CBT) over the phone and online, with mixed success.
If many mental health services are going to keep being run like this, we need to make sure they're getting it right. That's why Mind want to find out more about your experiences.
Have you had to speak to your GP or Community Psychiatric Nurse by phone rather than face to face? Or maybe you were offered counselling sessions via zoom, or referred to an online therapy programme or app? We want to hear from you, even if you didn't end up using the service.
We also know that the system is set-up so that many people from Black, Asian, and Minority Ethnic communities often don't get support, or experience poor treatment when they do. So we're particularly keen to hear from people from these communities to find out if accessing services remotely is improving your experiences or making them worse.
It's also important to note that UK Government guidance clearly states face to face support should be available for people with mental health problems who need it most. This is even the case during the tightest lockdown restrictions, so please reach out for this support if you need it.
For me, sharing my experience has been important, as I hope it will help other people get the right support for them at this difficult time. Your feedback could also help shape the future of mental health services! All feedback will be shared anonymously with policy makers and NHS decision makers to help them make the right changes, so thank you for taking part.
Take care,
Amy