Whatever you're feeling, you're not alone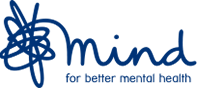 Content warning: This email contains content some supporters may find upsetting.
Since the pandemic began, we have all been dealing with lots of difficult emotions. These include loneliness, grief, frustration, maybe even relief.
Almost a year on, the feeling we perhaps hear about the most is anxiety. Many of you have contacted us to express your worry about getting sick, concern for your loved ones and doubt about when the pandemic might end. If this is how you're feeling right now, you may find our online Coronavirus information hub helpful.
It's important that we be mindful of everyone around us during these difficult times, and make life as easy as possible for each other.
One of these people was Lauren. She wrote about how the pandemic made her anxiety spiral and her mental health deteriorate. But she also wrote about what has been helping her cope and boosting her wellbeing. Lauren has kindly written a blog to share her experiences – we hope you find it interesting and useful.
Content warning: This blog contains descriptions of anxiety and depression that some supporters may find upsetting.
I'm learning new techniques and skills which are helping me overcome my social anxiety, as well as training my brain to accept my anxiety, and not let it control me.
We're here for you on these tough days. Remember, you can find some information, including tips on how to cope, on our website.
Whatever you're feeling, remember you're not alone.
Take care,
Candy at Mind