"The Mental Health Act Failed Me" – Freya (Mind Campaigner)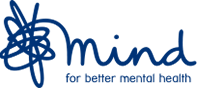 Content warning: Freya's story has some descriptions of sectioning, forced medication and restraint
My name is Freya and I'm 20 years old. Mind's call for the UK government to address the failing in inpatient mental health care is very important to me. From 2018 to 2021, I spent most of my time in psychiatric hospitals detained under section due to my mental health.
My admission to hospital for C-PTSD, Anorexia Nervosa and depression should have been something that helped me. But instead I was left with more trauma because of 'treatment' that could be described as barbaric in some aspects and an inpatient environment that was absolutely not helpful to my recovery, in any shape or form. Despite these being bold statements, unfortunately I know that I am not alone when I speak of not only negative, but also inhumane experiences whilst being sectioned.
Whilst I was sectioned, I felt I was not listened to at all by the doctors and other professionals.
They did not care to hear about my views on how my treatment could be improved, or how I was feeling. Every time I attempted to speak up for myself, I would be shut down rather than heard. Being made to feel like your voice doesn't matter is degrading and led to me thinking that I had to struggle in silence.
Physical intervention through the use of restraint and forced medication through injection were unfortunately very common. In my experience they were overused. Being held down against your will is extremely traumatic. I even had occasions where I was left covered with bruises due to rough handling with improper technique.
When I was experiencing distress that required restraint or forced medication, the bigger issue was that I was being put into these situations because staff wouldn't attempt to verbally or non-forcibly deescalate me. If I had been spoken to and been supported to calm down in times where I was reaching a crisis point, then I may not have required being pinned down then injected with medication. The fact that these incidents happened daily (sometimes multiple times) at one point is something that could well have been avoided if I had been shown care and compassion.
Inpatient treatment under the Mental Health Act is typically a last resort. The person being sectioned might be seen as a significant risk to either themselves or others, as well as not being able to make informed decisions about their treatment. This means that usually people who are sectioned are very unwell and vulnerable. It should not be the case that the system is continuously failing people like me. The system should be there to help us, not make us worse.
Mind will be in touch soon to let you know how to get involved in this campaign. I will be supporting, and I hope you'll join me.
Thanks,
Freya