These are the young minds we're #FightingFor 🌟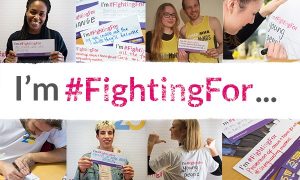 These are the young minds we're #FightingFor
In the last 25 years, we've seen that people now talk about mental health more than ever before. However, help is still much too hard to find for young people when they need it. 81% of young people said there was not enough support available when they struggled with their mental health.
We don't think that's good enough.
That's why, in our 25th year, we're #FightingFor a future where all young minds are supported through life, whatever the challenges. And we're here to make sure they get the best possible mental health support and have the resilience to overcome life's difficulties.
---
Many of you are joining our fight. Here's what you are #FightingFor: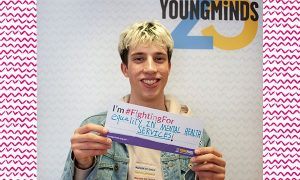 "I'm #FightingFor equality in mental health services!" YoungMinds Activist
---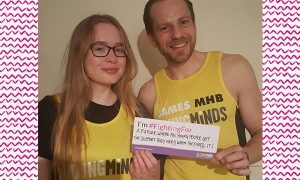 "I'm #FightingFor a future where all young people get the support they need and when they need it!"
James, London Marathon runner
---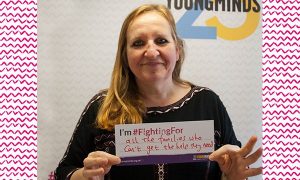 "I'm #FightingFor all the families who can't get the help they need."
Jo, our Head of Parent Services
---
Join our fight and tell us who you're #FightingFor:
We've all got a reason to fight for young people's mental health. What's yours?