Urgent Mental Health Support this Winter – Mind Campaign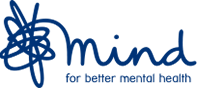 An incredible 7000 of you signed our petition calling on the UK Government to provide urgent mental health support this Winter. Thanks to your campaigning, this week we've had some positive news!
The UK Government has now announced a Mental Health Support Plan for Covid-19. And it includes many of the things we've been campaigning for.
A commitment to continuing face to face support for people with mental health problems who need it, even in areas with the tightest lockdown restrictions.
£50 million to protect mental health beds in hospitals over the Winter and to make sure mental health patients are discharged with the right support when they are ready to go home.
Assurance that people with severe mental illnesses, such as schizophrenia and bipolar disorder, will receive regular physical health checks.
Confirmation that many people with mental health problems are eligible for free deliveries of essential items such as food.
Today, in the Spending Review the UK Government have also pledged an additional £500 million to address the mental health impact of Covid-19. This is positive progress and it wouldn't have happened without 1000s of us speaking up and calling for action. Thank you.
However, we know that this is not enough. We need to see action at a greater scale to match the scale of this mental health emergency.
One thing in particular is missing from announcements this week. As part of a Winter Support Package, we've also been calling for improvements to the benefits system. We've seen little progress on this. So, with your help, we'll be continuing to campaign to make sure that people with mental health problems get the support they need during the tough Winter months and beyond.  
Take care,
Nancy