Emily's video – the impact of lockdown on her mental health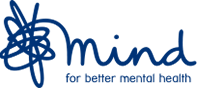 *We try to make sure our emails are as safe as possible for our campaigners, so want to let you know that Emily's video and quote contain references to flashbacks and intrusive and suicidal thoughts.*
Thank you to all of you who invited your MP to attend our virtual roundtable event last week. The event was a real success!
One of our speakers at the event was Emily from Guernsey. Emily has experienced mental health problems since she was a child, including depression, anxiety and anorexia. She spoke to MPs about the impact lockdown had on her mental health, and has recorded a video to share these experiences with you too.
Emily spoke movingly about how the coronavirus pandemic turned her world upside down:
"Normally being busy would mean my mind would be distracted from intrusive anorexia thoughts, flashbacks and my suicidal thoughts, it would give me a way to stay well and focussed. Being alone with your own mind stuck inside was like being confined to a prison cell 24/7 with no way out, a washing machine on a full cycle with endless emotions, thoughts, flashbacks and anxieties and fears churning round and round."
Over 20 people joined the conversation, including the Minister for Mental Health, Nadine Dorries MP. As well as hearing from Emily, they also listened to three other powerful speakers talk about the challenges people have faced trying to access services, support, and benefits.
The message from all our speakers was clear – the UK Government needs to act now to put mental health at the heart of all recovery plans and ensure everyone gets the support they need.
Thank you for all you do,
Nancy