Healthwatch Newcastle Newsletter – 22 July 2020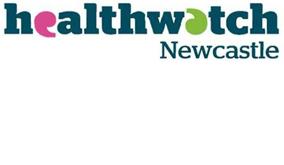 Update from our Project Manager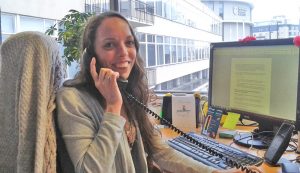 Our Project Manager, Rachel Wilkins, has been focussing on the information we have received over the past few weeks. In particular, she has been looking at the data coming in via our latest survey 'COVID-19: health and social care experiences in Newcastle and Gateshead'.
Rachel is producing monthly reports summarising the data from this survey. This is so we can make sure we regularly give feedback to services on people's views as we all adapt to changes due to the COVID-19 pandemic.
Read more at www.healthwatchnewcastle.org.uk/news/update-from-our-project-manager
---
Improving participation in GP practices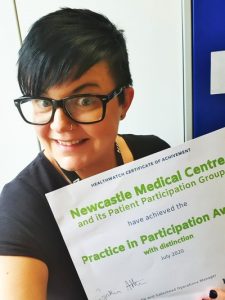 We jointly launched the pilot of our 'Healthwatch Participation in Practice' award with Healthwatch Gateshead in September last year. This is a best practice award for Patient Participation Groups (PPGs).
Twelve practices and their patient participation groups (PPGs) across Newcastle and Gateshead signed up to take part. Over the past ten months we have supported them to become more effective with these initiatives:
Running workshops and informal meetings.
Setting up an information-sharing forum for circulating best practice materials and sharing experiences.
Providing one-to-one support.
In March, the impact of COVID-19 meant we had to put all our activities associated with the pilot on hold. However, we continue to offer online support to those participants who wished to keep working on the award. We are delighted to announce that Newcastle Medical Centre is the first practice to complete the award, with distinction (Practice Manager Cheryl Mooney pictured).
The remaining practices will complete their activities over the coming months and we plan to end the pilot in December 2020. Healthwatch and the Academic Health Science Network will evaluate the pilot in the New Year. If the outcome of the evaluation is positive, we will consider how it can be made available to all local GP practices and their PPGs.
---
Join our Healthwatch Committee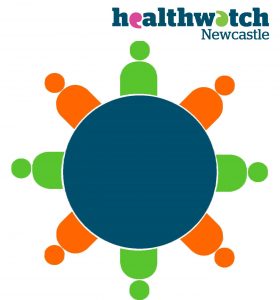 Would you like to help us fulfil our vision to be Newcastle's independent and trusted voice for outstanding social care and health services for all?
We're on the lookout for members to join our Healthwatch Committee. These are voluntary, unpaid roles although travel and carers' expenses will be covered.
If you would like to discuss becoming a Committee member, please email Cynthia Atkin, Interim Operations Manager, at cynthia@healthwatchnewcastle.org.uk
---
Join our TUN Board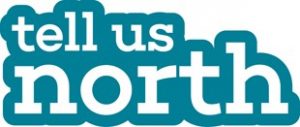 Tell Us North (TUN) is a Community Interest Company that involves people in shaping improvements that impact on health and wellbeing in the North East. TUN currently holds the contracts for Healthwatch Newcastle and Healthwatch Gateshead and is seeking a new Chair.

This is a voluntary tole that requires a time commitment of between two to three days per month (depending upon the activity and the timing of meetings) including attendance at quarterly Board meetings.

Find out more at www.healthwatchnewcastle.org.uk/work-with-us
---
Listen to us!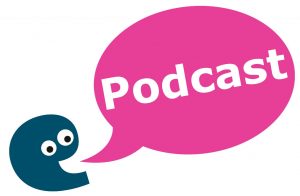 Enjoy this newsletter on the go by downloading our podcast at soundcloud.com/healthwatch-newcastle
---
COVID-19 information and support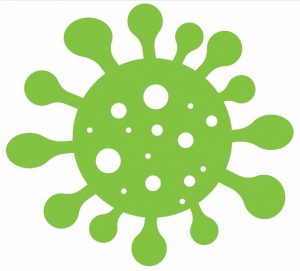 There is a lot of information out there about COVID-19 (coronavirus). Unfortunately, not all the information is correct or accurate and some of the incorrect advice is potentially dangerous. The government and the NHS are asking that people use official and reliable sources of information.

See our links to helpful COVID-19 information at www.healthwatchnewcastle.org.uk/covid-19
---
Tune in to 'Health Matters'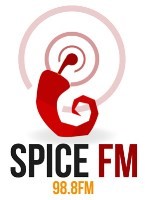 This weekly radio currently covers the health and social care aspects of the COVID-19 pandemic. The next few shows are looking at issues relating to coming out of lockdown. Past shows have included advice from a pharmacist who works with the NHS 111 service, a primary school teacher and parent of young children, a hypnotherapist, a psychologist and a men's mental wellbeing advocate.

Listen in next on Tuesday 28 July from 2pm to 4pm on 98.8 FM or listen online at www.spicefm.co.uk

Catch up with previous Health Matters shows at https://soundcloud.com/spice_fm
---
Need an eye care appointment?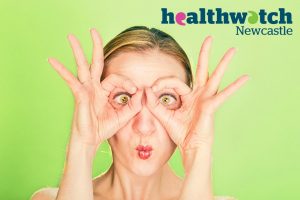 With the easing of lockdown, opticians have started routine work but are prioritising people with vision and eye concerns. They advise ringing ahead to make an appointment rather than just turning up. They are also encouraging patients to wear a face covering to the appointment and to attend on their own where possible.

Northumbria, Tyne and Wear LOC (Local Optical Committee) has launched a new website. It holds a list of providers that offer sight tests to people in their own homes, if they can't attend the opticians unaccompanied.

Find out more at https://tinyurl.com/y78uqmy2

Find out how to keep safe at your opticians at https://tinyurl.com/y8r8morc
---
How busy is the toon?
Planning on shopping, socialising or getting a haircut?! Newcastle University's Urban Observatory has a real-time map of Newcastle city centre. There's a traffic light display showing social distancing information:
Green is low and there is sufficient space to safely social distance.
Amber is average and may be getting close to capacity.
Red is high and you are advised to delay or postpone plans to visit.
The site also provides information on parking capacity.

Take a look at www.howbusyistoon.com
---
Wearing a face covering
From Friday 24 July wearing a face covering will be compulsory in shops and supermarkets in England. This is to keep the virus under control while lockdown restrictions are being eased. Exemptions will be made for children under the age of 11, as well as those with certain disabilities and medical conditions.

Failure to comply could result in a £100 fine, reduced to £50 if paid within 14 days. Enforcement will only be carried out by the police.

Find out more at https://tinyurl.com/gov-face-cover
---
Printing this newsletter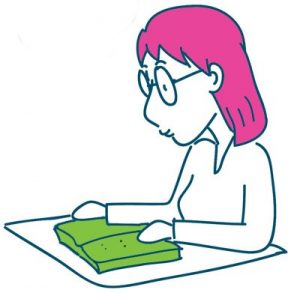 We're currently unable to provide copies of this newsletter.

If you would like a version you can print out yourself please email info@healthwatchnewcastle.org.uk