Mind Mail – Coronavirus and Work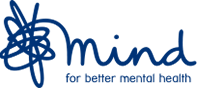 A new normal
There are very few jobs that have not been affected by the coronavirus pandemic. From furlough to job losses and financial insecurity, to simply losing the structure of our daily routines, coronavirus has changed working life significantly. Furthermore, many people have been facing this time without being able to see their loved ones in person.
We've put together a hub of information about how you can navigate this strange time. Whether you're a line manager looking for ways to support your team, struggling to work from home or facing redundancy, we hope this information helps.
We know many of us are not working – we've also got some information about how to look after your mental wellbeing during this time, including some tips about how to continue navigating spending more time at home.
Take care,
Emma at Mind