Healthwatch Newcastle Newsletter – 18 November 2020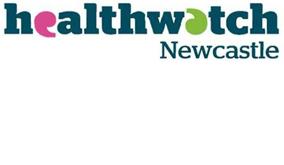 Listen to us!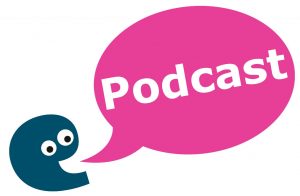 Enjoy this newsletter on the go by downloading our podcast at soundcloud.com/healthwatch-newcastle
---
Welcome, Siobhan!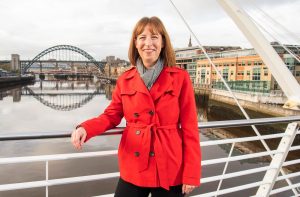 We're delighted here at Healthwatch Newcastle to welcome our new Chief Executive, Siobhan O'Neil.
Siobhan has worked in the voluntary and community sector for many years in Gateshead and Newcastle, and most recently at a mental health charity in Northumberland. She has also held national roles for a large social housing provider.
Siobhan says: "It's a huge privilege to be joining Healthwatch Gateshead and Healthwatch Newcastle and to take on responsibility for continuing to listen to local people and supporting services to meet people's needs and be the best they can be. We only achieve this through working with others — the local people we are here to listen to, our dedicated volunteers, our Committees, statutory and voluntary and community partners and everyone who works with us."
Read more at www.healthwatchnewcastle.org.uk/news/healthwatch-chief-executive
---
Your care, your feedback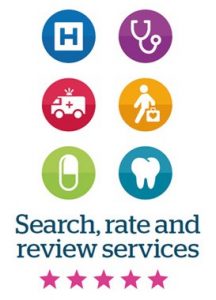 We are here to make sure that the voices of patients, carers and the public are heard by the people who plan and provide social care and health services.
You can search for all social care and health services in Newcastle on our online feedback centre, as well as review and rate them using a star system. The information you provide also helps us to analyse local trends, with the ultimate aim of making sure everyone in the city receives great care.
Share your experiences at http://tinyurl.com/Newcastle-feedback or call us free on 0808 178 9282.
---
Tune in to 'Health matters'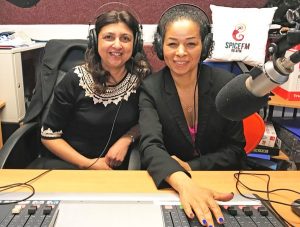 Tune into the 'Health matters' radio show to hear about the health and wellbeing issues that matter to you. We're on air on Wednesdays from 10am to 12 noon.
In the run up to Christmas the focus is on cancer awareness, loss and bereavement with St Oswald's Hospice (18 and 25 November), Be A Game Changer Newcastle United Foundation project (18 and 25 November), connection and loneliness, resolutions and moving forward.
Listen on 98.8 FM or online at www.spicefm.co.uk
Catch up with previous shows at https://soundcloud.com/spice_fm
---
COVID-19 — national restrictions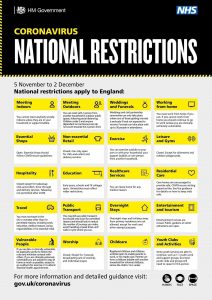 National restrictions in England from Thursday 5 November until Wednesday 2 December mean that we must all:
Stay at home, except for specific purposes such as work, childcare or education
Avoid meeting people we do not live with (can exercise outdoors with one person from another household
Close certain businesses and venues
These measures are aimed at reducing the growth rate of the coronavirus. We can all do our bit and remember these key thing things:
Keep your distance
Wear a face covering if you can
Wash your hands
Read more at www.gov.uk/guidance/new-national-restrictions-from-5-november
---
Are you finding self-isolating difficult?
Are you self-isolating or identified as being clinically extremely vulnerable in Newcastle? If you need extra support, Newcastle City Council's Welfare and Wellbeing Team can help. Complete a form and someone will call you back to discuss the support you need when self-isolating. The Welfare and Wellbeing Team works from Monday to Saturday from 8am to 8pm.
Request support online at https://tinyurl.com/y455r3xc or call the helpline on 0800 170 7001.
---
Boloh — the Black, Asian and minority ethnic family COVID-19 helpline
Barnardo's has launched a free telephone helpline and webchat facility for children, young people and families from black, Asian and minority ethnic communities who are suffering the long-lasting and wide-ranging impact of COID-19.
Boloh (meaning 'speak' in many languages) provides specialist advisors who speak English, Urdu or Hindi to provide ongoing support on a complex range of issues including mental health, bereavement, family breakdown, neglect, back to school, parenting advice, counselling, family stress, discrimination and barriers to accessing and using services.
Find out more at https://helpline.barnardos.org.uk
---
Parents and carers needed for advisory group
Oxford University is seeking parents and carers of children aged 2—16 to join a parent advisory group. The university is carrying out a large-scale study on child mental health during the COVID-19 pandemic.
 
The role involves giving thoughts and opinions on a range of issues to help make the research better. This includes things such as giving feedback on materials and helping to identify the best ways to recruit participants to the survey.
 
No specialist knowledge or skills are needed for this — just a willingness to be honest and say what you think. The group will meet remotely, using Zoom.
Find out more about the parent advisory group at www.cospaceoxford.com/involve
---
NIHR Research Champions
Could you help spread the word about health and care research to patients and the public?
The National Institute of Health Research is seeking volunteers to help get more people involved, especially those who are currently less likely to take part in research. Some of the activities Research Champions can be involved with include speaking at local events and working with schools to develop a poster about the benefits of research.
Find out more at https://tinyurl.com/NIHR-help
---
North East NHS Independent Complaints Advocacy
Unhappy with your NHS treatment or care? Want to make a complaint but you're not sure where to start? This is where North East NHS Independent Complaints Advocacy (ICA) can help.
ICA is free, independent and confidential. It can support you to make a complaint by yourself or with the help of an experienced worker, known as an Advocate.
To make an appointment please call Freephone 0808 802 3000.
Find out more at https://tinyurl.com/ICAnortheast
---
Printing this newsletter
We're currently unable to provide paper copies of this newsletter. If you would like a version you can print out yourself, you can find copies of all our recent newsletters at www.healthwatchnewcastle.org.uk/about-us/resources