Mind – Christmas coping tips, understanding how talking therapy helps,helplines here for you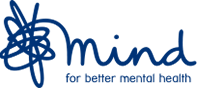 Get help now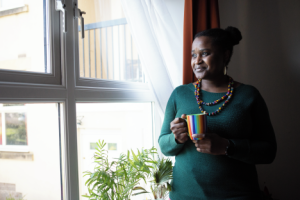 Christmas coping tips
The festive period can affect your mental health. If the Christmas season is a hard time for you, it's important to remember that you are not alone.
Christmas can feel tough for many reasons. For example, you may have money worries or experience loneliness.
We have some tips for coping at Christmas that you might want to try:
Look after yourself – be gentle and patient with yourself and take time out.
Plan ahead – if there are things that might be difficult for you, think about anything that might help you cope.
Talk to other people – let people know you're struggling and what they can do to help.
Manage relationships – think about how to step away from difficult conversations.
Get support – if you're struggling with your mental health, you may want to find support. Call Samaritans on 116 123 (freephone)  or text SHOUT to 85258.
More on Christmas and mental health
---
Understanding how talking therapy helps
When you find yourself going through difficult life events, you could find it hard to talk to family and friends about it. And sometimes all you need is one person who can take the time and listen without judgment. This is where talking therapies could help. Through talking therapies you will be talking to a trained professional about your thoughts, feelings and behaviours within a safe environment.
The sessions can help you:
Understand yourself better.
Make sense of things.
Help you resolve complicated feelings or even find ways to live with them.
Getting support from a therapist even when you're not at a crisis point can be really helpful – it might feel easier to reflect on what's going on, and could help you decide on what to do next.
Learn about the benefits of talking therapy
---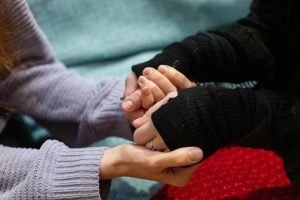 Helplines here for you
Our helplines are confidential so you can feel safe when you talk to us.
You are not alone, if you need help, call us now.
Infoline
Our Infoline provides an information and signposting service. Ask us about mental health problems, where to get help near you, treatment options and advocacy services.
We're open 10am to 6pm, Monday to Friday (except for bank holidays).
Call 0300 123 3393
Legal line
Our Legal line provides legal information and general advice on mental health related law. Ask us about being detained under the Mental Health Act (sectioning), mental capacity, community care and discrimination and equality.
We're open 10am to 6pm, Monday to Friday (except for bank holidays).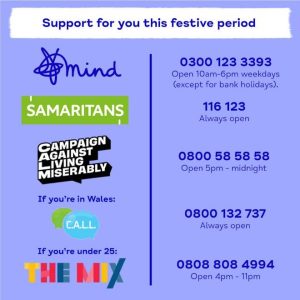 Need support?
Contact our Infoline for information and help.
0300 123 3393
We're open 9am to 6pm, Monday to Friday
(except for bank holidays).