Real Action on Personal Independence Payment (PIP)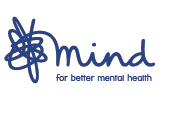 Hi
Last week, we told you we wouldn't give up campaigning to improve the benefits system for people with mental health problems. So I'm emailing to give you an update on a couple of things we're doing to keep the pressure up.
A few weeks ago, hundreds of Mind campaigners sent their stories to the MPs on the Work and Pensions Committee. On Wednesday, those MPs put questions to medical professionals working for the three big providers of benefits assessments. The MPs said that the amount of mistakes those companies make is unacceptable, and used your stories to challenge those companies on how much their assessors know about mental health. You can watch that session here. The Committee will report on their findings in the New Year and we want to see this inquiry lead to real action to make assessments better.
And next week, on the 12th and 13th of December, we'll be supporting a legal challenge of Personal Independence Payment regulations.
Last November, the courts ruled that people who need support to make journeys due to overwhelming psychological distress should be able to receive the same support as other disabled people. This would have meant that over 160,000 people were entitled to more support from PIP. The Government disagreed. They appealed the court's ruling and at the same time introduced a new law to avoid having to make any changes.
But an individual known as RF is challenging these new regulations. They argue that the rules discriminate against people with mental health problems. We agree. And we will be providing evidence to support the case.
We may not know the outcome straight away, but we believe the case is a positive step and we'll keep pushing for PIP to be made fairer for people with mental health problems.
Take care,
Charlotte
Mind Policy and Campaigns
P.S. If you need help with a current benefits issue, please see our website for information on where to go for support.