Talking to your GP – Find The Words
It's not always easy to have a conversation about your deepest feelings with your GP, someone you may hardly know, especially the first time. Many of us find it really hard to take that first step.
That's why we've made a short film and free guide about talking to your GP – Find The Words.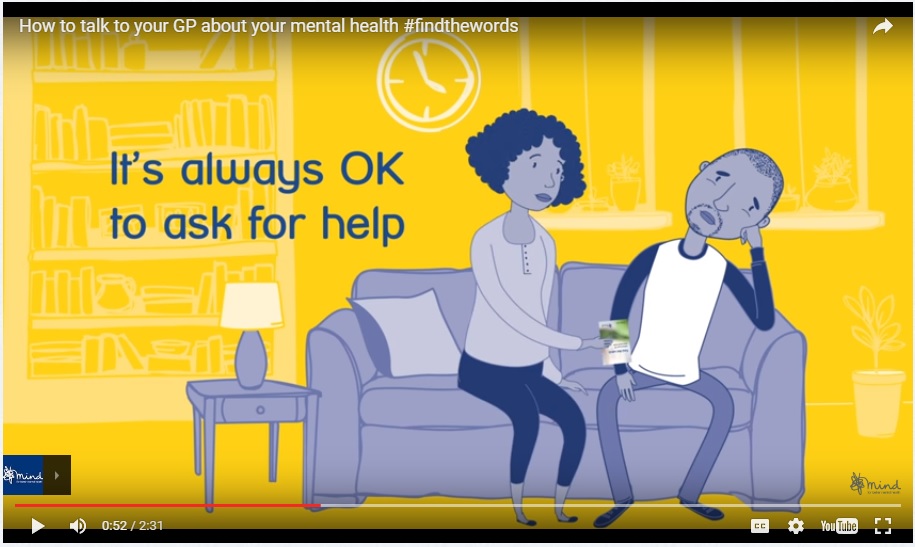 We want to make it easier for people to ask for help from their GP, so that many more people can get the right help when they need it.
Our free guide has tips and some useful exercises to help you talk to your GP or practice nurse about the things you might find hard to express, to make the most of the few minutes you have with them.
It's not always easy having that first conversation, however it's always OK to ask for help.