Time to Change Employers Newsletter – December 2020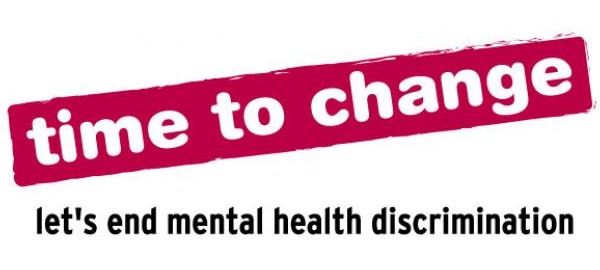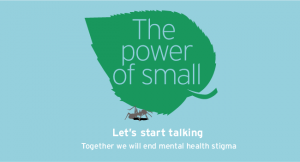 Time to Talk Day 2021
On Thursday 4 February 2021 we need your help to get your workplace talking about mental health. 

This Time to Talk Day we're focusing on the power of small – because a small conversation about mental health has the power to make a big difference. 

The coronavirus pandemic means that this Time to Talk Day might look a little different. You might not be able to get involved in the way that you usually would, but at times like this open conversations about mental health are more important than ever.

Whether you're able to bring people together in person, online or by phone, we have lots of resources, tools and tips to help you get your colleagues talking.
---
Reaching Out
Blue Light Survey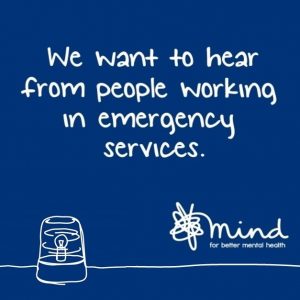 Our emergency services have always had an extremely challenging job, but this year it has been even harder.

Mind want to ensure that Blue Light staff get the support they need both now and into the future. To do this, we want to hear about current experiences and how the coronavirus pandemic may have affected the mental health of staff & volunteers working in emergency services in England and Wales.

If you work in the emergency services, you can share your views & take part in the survey now, and if you have friends or family working in the services we'd greatly appreciate your sharing this link.
---
Useful Resources
The stigma and mental health impact of an HIV diagnosis
While the treatment and outcome of an HIV diagnosis have improved dramatically since the AIDS crisis of the 1980s, a stigma still surrounds the virus and many inaccuracies still persist.

Ewan Summersbey, Network Investment Senior Officer at Mind, discussed his experiences of having HIV, and the impact he has seen it have on the mental health of those living with it.
Coronavirus and Isolation: Supporting yourself & colleagues
At a time when things are moving and changing fast, we want to make sure you've got some useful and practical information when you need it.

This toolkit brings together resources and advice from a range of organisations including Mind, Leapers, MHFA England, Glide and the City Mental Health Alliance.
---
Upcoming Events
17 DEC
Masterclass: Mental Health & Intersectionality in the Workplace
In our final Masterclass, we'll be joined by Leyla Okhai, CEO at Diverse Minds, who will be discussing the intersectionality of diversity and mental health in the workplace.
4 FEB
Time to Talk Day 2021
Save the date! A small conversation about mental health this Time to Talk Day has the power to make a big difference.