What inspires me to campaign for Mind?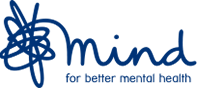 My name is Ebony, and I recently started volunteering as a Community Activist for Mind.
For a long time I was unaware I was experiencing anxiety, even though I have a background working in mental health myself! Any small unexpected change at work or home would cause my heart and mind to race uncontrollably.
When I went on statutory maternity leave I had my first experience of living on such a small amount every two weeks. As well as my existing anxiety, I faced the extra worry of how I was going to manage financially.
It's time we openly acknowledge the intricate relationship between mental and financial health. The benefits system should strive to promote independence and empower people. It needs empathetic staff and processes that take into account the mental health of the people they deal with.
Because of my own personal struggle with mental health and debt, I now run a small business that helps women and families with both their mental and financial health. This also inspired me to become a Community Activist.
As a Community Activist, I was given training by Mind on the campaign to improve the benefits system for people with mental health problems, as well as practical training on how to go about meeting with my MP.
I was nervous at the thought of talking to my MP initially. I mean MPs go to the House of Commons! I was worried about getting tongue tied whilst talking. But to my surprise he was so down to earth – he made me feel really relaxed and expressed a real interest and concern for mental health and the local community. He also acknowledged how much the pandemic will have increased pre-existing mental health issues. He suggested we meet to discuss Mind's campaign to improve mental health and finances over a coffee soon!
If you are thinking of campaigning in your local area, I say go for it! You can sign up to become a Community Activist by filling in a simple application form on the website.
Apply to be a Community Activist
Becoming a Community Activist has given me the confidence to push for further change in the area I live in. My campaigning doesn't stop here! I plan to take my MP up on his offer and see what suggestions he has to help raise awareness and support for mental health and the Mind benefits campaign.
Take care,
Ebony