Join Chilli Studios Live Online: Art Workshops & Community


Chilli Studios has gone digital!
In these odd and surreal times, it's important to stay connected. We know the value of creativity to our mental health and we will endeavour to do our best to replicate something as creative, fun, engaging and community-driven as our usual programme.
"We can get through this together
with kindness, cleanliness and creativity"
In this email:
1. Join Chilli Studios live online
2. Care packages update & Forest Folk Partnership
3. Online Resources
---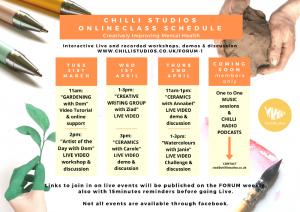 1. Join Chilli Studios Live Online 🙂
We've had an amazing first trial week of live-streamed workshops and launching our forum. So, this week we are trying to extend our offer and iron out a few creases.
Sign up to the forum
and live workshops, demos & discussions at
https://www.chillistudios.co.uk/forum-1
There is a number of public workshops – do keep your eye on our facebook page.
However, the Forum and a number of workshops are currently membership only based. Focusing on the Creative and mental health community – for Chilli Studios & partnered studios like North Tyneside Art Studio's and RTprojects (Sunderland) members, volunteers and staff past & present.
Please message jo@chillistudios.co.uk if you are interested in joining and not connected to the studios above or if you need guidance in tech issues or signing in.
See our current weeks programme above 🙂
___________
The brilliant North Tyneside Art Studios have also a great online programme
Monday afternoons, Wed morning and Friday afternoons with live tutorials through their facebook page:
https://www.facebook.com/NorthTynesideArtStudio/
So together there's plenty to be inspired and delve into with positive activity for our wellbeing
---
2. Care packages update & Forest Folk Partnership
Due to further restrictions in travel and staff capacity, we are unable to deliver the remaining care packages. However, we have teamed with the wonderful FOREST FOLK who have created "Garden kits" a wellbeing, art and nature pack that will be delivered to our current members.
Massive thanks to the Bryonys!
They are also holding Online coffee mornings:
Thursday 10.30am on Zoom, and then weekly after that.
Here is the link: https://us04web.zoom.us/j/560010238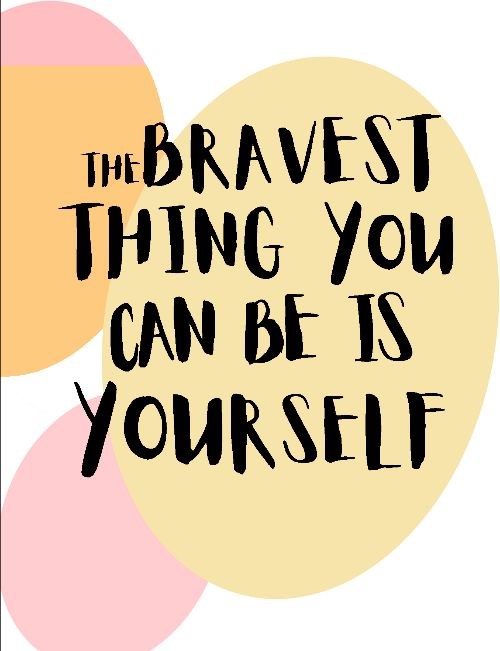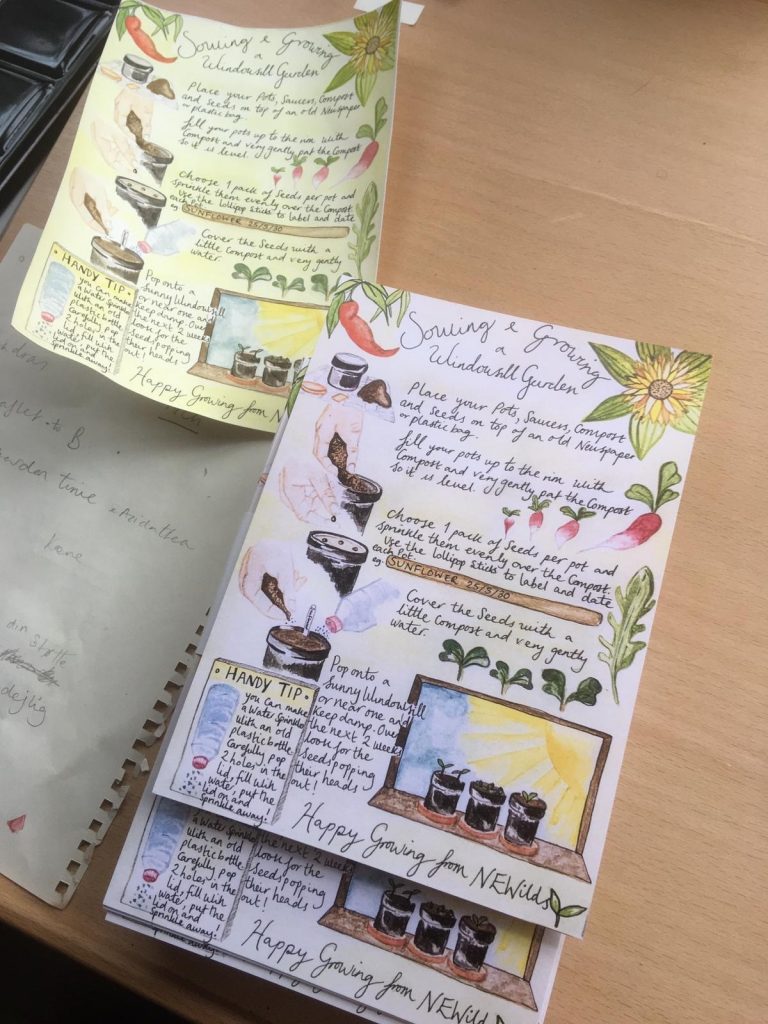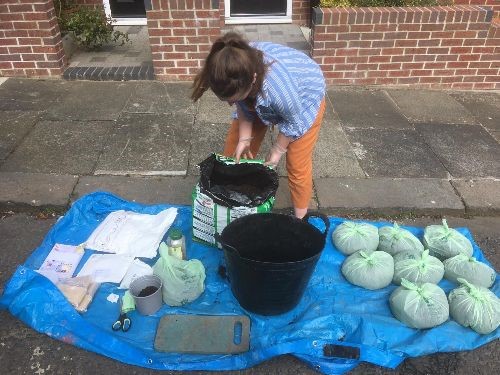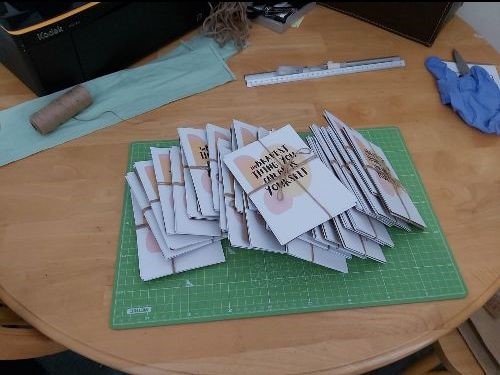 ---
3. Online Resources
Remember, there is comfort in knowing that you are not alone, we will come together soon and be stronger still.

Chilli Love to all x
---
Spend time exploring our Chilli Collective website!
A diverse collective of artists based at Chilli Studios
---
Also, you could explore our
MENTAL HEALTH HERITAGE archive!
Oral Histories, Personal Stories & Lived Experience
Heads & Tales is a people's archive for the North East that explores, rebalances and celebrates the voice of people experiencing mental health conditions.
Explore a growing collection of 500 + archive items. This archive serves as a snapshot of mental health in the current day (2016-2020) but you'll find information and interesting items from the ancient, victorian to the contemporary in numerous and creative forms.
A people's archive should rightfully be a living and growing archive, so do remember to check back for more items to be uploaded soon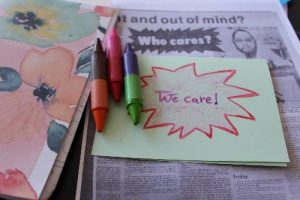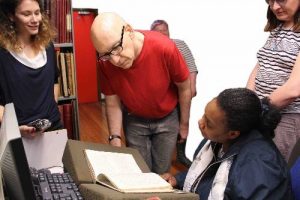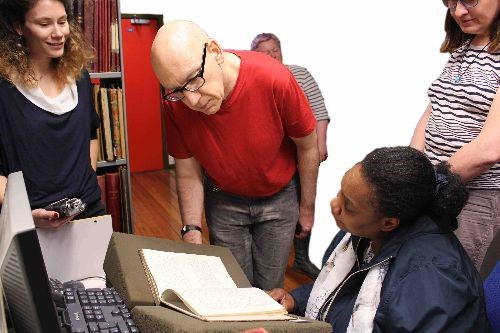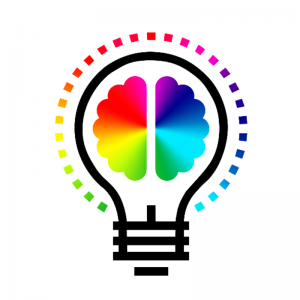 `