Reforming the Mental Health Act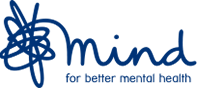 *We try to make sure our emails are as safe as possible for our campaigners, so want to let you know that this email mentions suicide. Please read with care.*
We have some exciting news! After a long wait of over two years, on Wednesday the UK Government published their plans to reform the Mental Health Act.
Our understanding of mental health has changed hugely since the current Act was created in 1983. The UK Government have recognised that we need something more modern, that strengthens people's rights, and respects their choices and dignity.
Being sectioned means that you are kept in hospital under the Mental Health Act. You can be sectioned if your own health or safety are at risk, or to protect other people.
At the moment, thousands of people are still subjected to poor, sometimes appalling, treatment when they are sectioned, and many will live with the consequences for a long time. Change on the ground cannot come soon enough.
Antonio is 23 and told us about his experience of being sectioned:
" …my experience of being sectioned made it feel more like being in a prison, being punished for doing something wrong. I repeatedly tried to take my own life. I was restrained so many times and it's terrifying – once I had four people restrain me. I remember being tranquillised and put in an isolation room for six hours, adding to the feeling of being in a cold zoo."
The proposed changes to this outdated and discriminatory legislation include:
Giving people more choice about their care and treatment
Allowing people to choose which family member or friend has the right to be involved in their care
Providing culturally appropriate advocacy and a wider range of support from advocates to better help people from a range of different ethnic and cultural backgrounds to express their thoughts and wishes about the care they receive.
You can have your say about the proposed changes. They are an important first step towards changing the Mental Health Act for the better. You can respond directly to the public consultation here. We will also be in touch over the next few weeks with other opportunities to make sure your views are heard.
Take care,
Moya