YoungMinds Newsletter – March 2023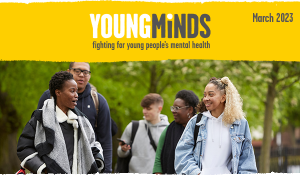 Welcome to your March YoungMinds e-newsletter! It shouldn't take more than five minutes to enjoy all this month's stories.
---
We've appointed a new Chief Executive!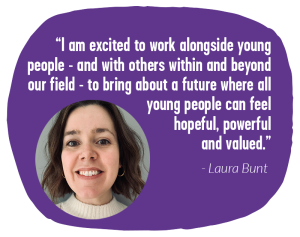 ---
Support for those navigating eating problems
Whether you're struggling yourself or supporting someone else, life with an eating disorder can feel scary and overwhelming. To mark Beat's annual Eating Disorder Awareness Week, which took place last week, we'd like to share a selection of resources and advice to help you navigate this difficult time. Including: 
You may also find the following blogs useful…
---
---
📰 Mental health in the media 📰
Young black boys almost THREE times more likely to enter youth justice system
The Mirror, Sophie Huskisson, 22/02/23
Read the full story >
UK's first mental health crisis cafe for young people launches in west London
Evening Standard, Daniel Keane, 16/02/23
Read the full story >
Children in mental health crisis spent more than 900,000 hours in A&E in England
The Guardian, Denis Campbell, 09/02/23
Includes statement from YoungMinds' Director of Training and Services, Deirdre Kehoe.
Read the full story >
ITV launches Mental Health in the Media conference
ITV, Not attributed, 06/02/23
Includes mention of partnership with YoungMinds.
Read the full story >
Are Gen Z the most stressed generation in the workplace?
BBC Worklife, Megan Carnegie, 16/02/23
Read the full story >
---
✍️ New on the blog this month ✍️
Autism and friendship: a letter to my younger self (Hannah, 22)
Read Hannah's blog >
How having a stutter affects my mental health (Sophie, 16)
Read Sophie's blog >
The impact of endometriosis on my mental health (Hollie, 19)
Read Hollie's blog >
---
---

Our latest tips and advice on Instagram. Follow us @YoungMindsUK
`
---
At YoungMinds, we're leading the movement to make sure every young person gets the mental health support they need, when they need it, no matter what.
Thank you for your ongoing support!

Team YM 💛